HARRY QUINN - bicycle builder to gold medalists and street cyclists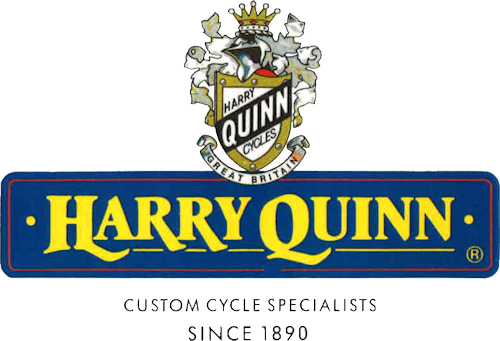 Harry Quinn Cycles began as Coronet Cycles in Liverpool, England in the 1890s. Harry was the son of the founder, also named Harry, and was then joined by his own son, Peter. The 'Harry Quinn' marque was begun in the 1950s. The racing bikes were noted for their short wheelbase and steep angles, relative to other contemporaneous makes. Harry was an influential figure in British cycling serving as a bike designer for others, including Viking cycles & Falcon, and training a number of frame builders.
Harry Quinn frames have carried riders to gold medals in World and Commonwealth championships, as well as Olympic honors. The Munich Olympics saw nine British riders with Harry Quinn frames, more than any other make.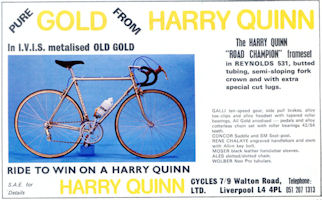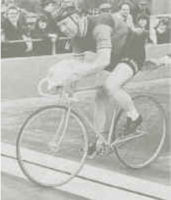 World Champion Reg Harris riding a Harry Quinn
© Bicycle October 1989