Applied Technology Development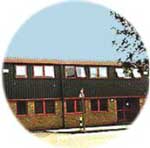 ATD was founded in 1989 and since then has gained a worldwide reputation for supplying robust and reliable coding and marking systems to a wide range of industrial applications. ATD backs this up within a total customer care environment. The ATD head office, situated in Market Harborough, Leicestershire, is home to the R&D, manufacturing and UK sales and service departments. In addition to Japan and the Far East, ATD serves over 20 countries through distributorships in the USA and mainland Europe. ATD top management team has over 60 years experience in the packaging, coding and marking industries and a track record of innovative design and development second to none. ATD provides a full range of industrial inkjet coding and marking printers. The latest systems include:
IP8000 100mm tall high-definition printing in a single pass. Barcodes, Bitmaps and True Type fonts.
LC3 A low cost, high resolution ink-jet printer. High quality characters, low maintenance and an extended warranty.
Solidjet Designed as a cost-effective and rugged alternative to Continuous Jet, Thermal Transfer and Direct Thermal printers. Printing with a dense, wax based ink supplied in dry pellets. Solidjet eliminates wet inks, solvent makeups, and backing films, reducing costs and improving reliability.

Systems

IP8000
LC3
IP9000
Solid Jet

Industry

Paper-Card
Timber
Plastics
Wall-Ceiling
Concrete-Stone
Ceramic-Glass
Food-Beverage
Packaging
Web-Printing
Metals
Pharmaceutical